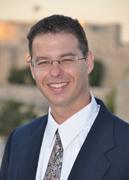 Joe Federman, 2010 - 2012


Josef Federman is currently bureau chief of The Associated Press in Israel and the Palestinian territories. He has been based in Jerusalem since 2003. His previous postings include Charleston, West Virginia, where he covered the statehouse, and New York City, where he was an editor on the AP's international desk. While living in New York, Federman also spent four years as an editor at The Wall Street Journal, and personally witnessed the 9/11 attacks while working at the Journal's headquarters at Ground Zero.
He holds a B.A. in government from Clark University in Worcester, Massachusetts, and a master's degree in international affairs from Columbia University.
Conny Mus, 2009-2010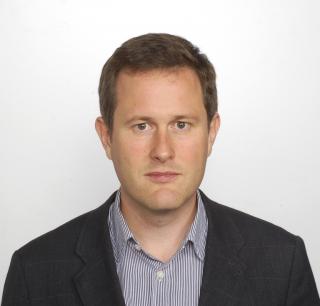 James Stephenson - 2009
James Stephenson was Chairman of the FPA in 2009 and was the BBC's Middle East Bureau Chief from 2007 to 2009 , responsible for seven offices across the region. In September 2009, he became Editor of the BBC's main evening TV news bulletins, the News at Six and the News at Ten.
Steven Gutkin 2008 - 2009
Steve Gutkin, formerly the Associated Press bureau chief for Israel and the Palestinian Territories. Prior to this posting, Steve served as an AP bureau chief in Caracas, Singapore and Jakarta. Working more than a decade in Venezuela and Colombia in the 80s and 90s, Steve covered the rise and fall of the Medellin and Cali drug cartels, uprisings of leftist rebels, and Hugo Chavez's failed 1992 coup attempt and his subsequent rise the presidency of Venezuela. He rode into Kabul with the Northern Alliance after spending months in Afghanistan covering the post 9/11 war, and he was in Baghdad after the defeat of Saddam Hussein's forces. He is married and is the father of two little boys. Steve has degrees from Columbia University and Pomona College.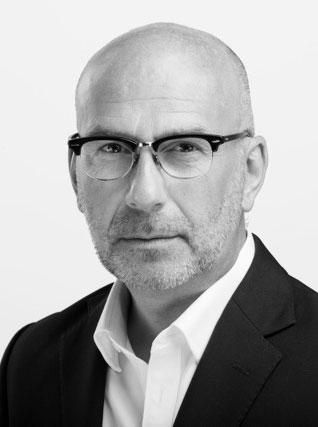 Simon McGregor-Wood 2005 - 2008
Bureau Chief for ABC News in Jerusalem since January 2002. Joined ABC News in London in 1988, previously worked for Reuters TV and ITN, London. Currently the Europe correspondent for TRT Turk.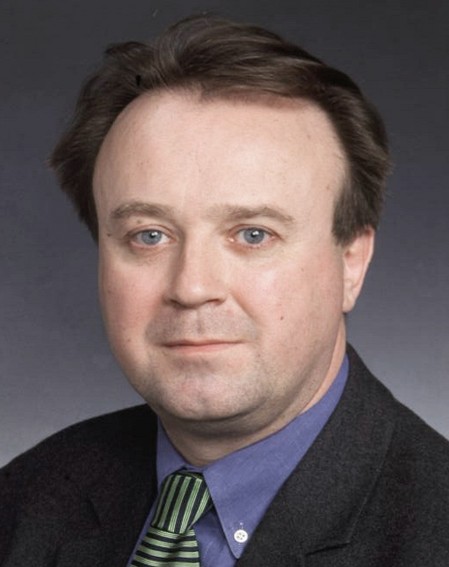 Andrew Steele 2004 - 2005
Andrew Steele was the BBC's Middle East Bureau Editor from 2001 to 2005. A graduate of modern languages from Aberdeen University in Scotland, Andrew worked in Scottish newspapers before moving to the BBC in Edinburgh as a TV reporter. He joined Reuters in 1984 and spent 16 years in a variety of postings in Europe, Africa, Asia and the United States. In 1998 he rejoined the BBC as European Bureau Editor based in Brussels before being posted to Jerusalem. From here he took the well-trodden route to Washington, later back to London as head of Operations BBC Newsgathering.Currently he is head fo operations for TRT Turk in Istanbul.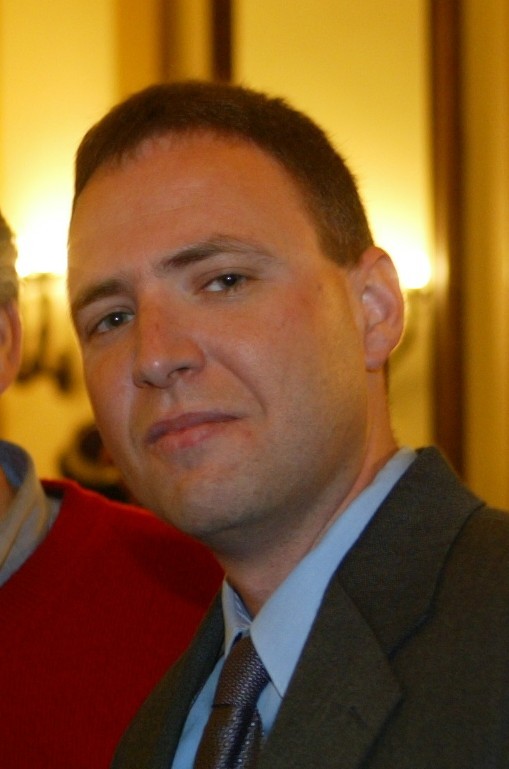 Dan Perry 2001-2004
Dan Perry is currently the Middle East Editor of the Associated Press. He also serves as special international editor for the agency. His previous AP postings included London, where he was Europe & Africa Editor from 2004-2010, chief of bureau in Jerusalem, chief of bureau for the Caribbean based in Puerto Rico, and correspondent in Romania and Eastern Europe. Perry, 51, is a graduate of the University of Pennsylvania and holds a Master's Degree from Columbia University.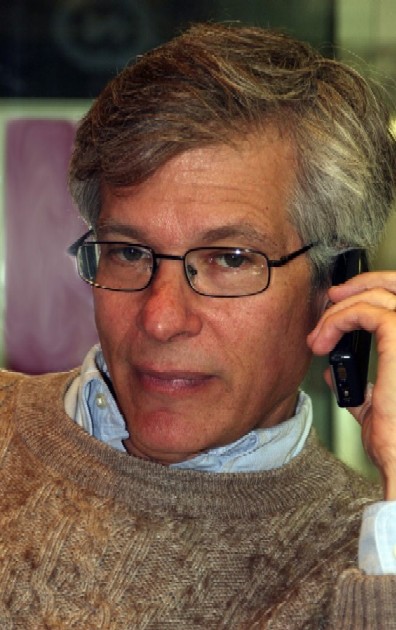 Howard Goller, 1999-2001
Currently Washington Editor, Reuters Professional News, Howard Goller reported on war and peace for 18 years from the Israeli-Palestinian front line where he was Reuters Deputy Bureau Chief and served on the FPA board for 12 years, the last two as Chairman ending in 2001 when he left for London. There he headed the Reuters World Desk before going in January 2006 to the U.S. capital to take over as Reuters Editor, Political & General News, U.S. & Canada. Educated at Northwestern University and Yale Law School, Kansas City-born Goller taught journalism at New York University's London program in 2005. He dreams of an international press club in Jerusalem with a meeting room suitable for news conferences, wireless Internet connections, satellite TV, a pub that serves draught beers of all kinds and a cafe dishing out the best houmous in town. The club would attract Israeli and Palestinian politicians, world diplomats, business people and scholars who come together for speeches, panels, films and conferences that inform and educate and make news week after week. www.reuters.com
Contact howard.goller@thomsonreuters.com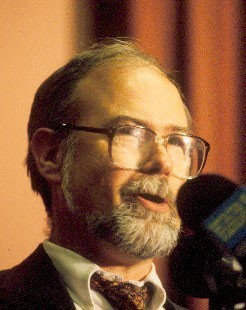 Nicolas B. Tatro, 1995-99
Nick Tatro, an AP veteran who spent 20 years in various Middle East posts, is the AP deputy international editor. Photo courtesy of David Rubinger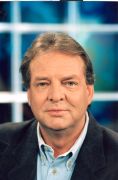 Conny Mus, 1990-95, 2009-2010
Conny Mus was born on 21.10.1950 in Amsterdam Holland. He attended the Amsterdam Free University. In 1982 he started out as a freelance Reporter/producer for Public broadcasters & the Holland Media Group. In 1990 he became the Middle East Correspondent for RTL4 News - Holland Media Group and VTM News - Belgium. After five years as a Board member of the Foreign Press Association he became chairman from 1990 to 1995. Working also as a columnist for several magazines Conny has covered news events from the Revolution in Rumania, the Kosovo War, Lebanon war, Gulf wars, Desert Fox in Iraq, to the earthquake in Turkey, elections in Cambodia, the Moscow coup and the Palestinian Israeli Conflict since 1982. The Peace negotiations in Washington, Madrid and Egypt , as well as news events in Syria, Lebanon, Cyprus, Jordan, Egypt and Libya. Conny served a second term as FPA Chairman until his passing on August 19th in Amsterdam. See :" In Memorium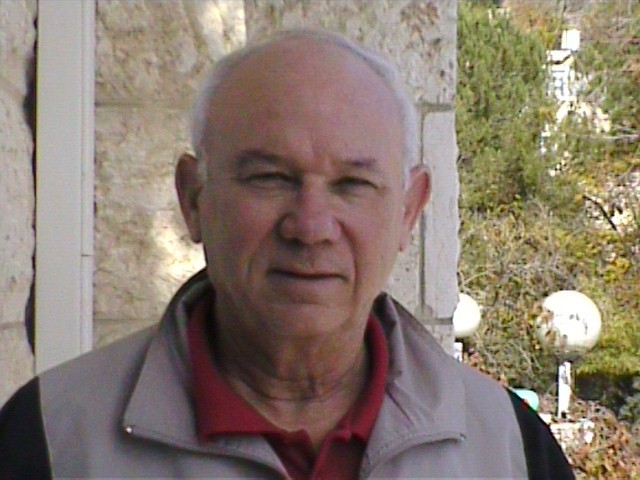 Robert Slater, 1987-1990
Robert Slater was born in New York City on October 1, 1943, and grew up in South Orange, New Jersey. He graduated from Columbia High School in 1962 and graduated with honors from the University of Pennsylvania in 1966, where he majored in political science. He received a masters of science degree in international relations from the London School of Economics in 1967. He worked for UPI in the US (1969 to 1971) and in Jerusalem (1973-1974); and for TIME Magazine in Jerusalem from 1976 to 1996. Among the 26 books he has written are three Israeli biographies (Yitzhak Rabin, Golda Meir, and Moshe Dayan) and numerous books on American business leaders, including Jack Welch, George Soros, and Donald Trump. He has also written, with his wife Elinor, Great Jewish Women and Great Jewish Men; and on his own, Great Jews in Sports. His latest book, published in October 2011, is a textbook on how to defend against suicide bombing; his two co-authors are former Israeli police foreign press spokesman Gil Kleiman and former NYPD homicide detective Mordecai Dziikansky. Slater has three children and six grandchildren, all of whom live in Israel. Bob Slater passed away in Jerusalem in March 2014.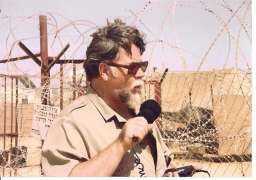 Peter Allen-Frost, 1984-87
Peter Allen-Frost was born in 1942 in Nottingham, England and arrived in Israel for a summer's visit in 1963. He stayed until his death in 1996. As the radio correspondent for the American network ABC, he was well known as a larger-than-life reporter, following his trademark pointed beard into news conferences and battlefields, a tape recorder draped over his ample midsection, politely calling everyone who crossed his path "squire." Peter was an expert in military matters and weapons systems, and he easily navigated among the shoals and rapids of Israeli politics through his long career. He contributed his expertise, contacts and insight to the FPA board for many years, serving as its chairman from 1984-1987, guiding the organization into the complex period of Palestinian-Israeli violence. During his career he also worked for Israel Radio, Jane's Defence Weekly, the South African radio network SABC, Sky News and the Johannesburg Star Newspapers.
Gideon Berli, 1982 - 1984 (see 1978 -1980)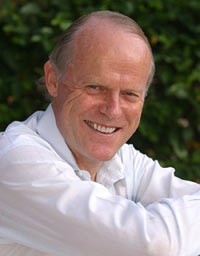 David Aikman, 1982
David Aikman: FPA Chairman 1982. Went on to be TIME bureau chief in Beijing (1983-1985), correspondent and senior correspondent in the Washington bureau (1985-1994), left time to pursue writing and TV projects. Narrated and interviewed for documentary on the Oslo process, called "Vanishing Peace: the aftermath of Oslo" in August 1999. Run world-wide by BBC. Published GREAT SOULS: SIX WHO CHANGED THE CENTURY in 1998 and made six-part documentary in 2002 for PBS. Published JESUS IN BEIJING: HOW CHRISTIANITY IS TRANSFORMING CHINA AND CHANGING THE GLOBAL BALANCE OF POWER (Regnery Publishing, 2003) and A MAN OF FAITH: THE SPIRITUAL JOURNEY OF GEORGE W. BUSH (W Publishing, 2004). Forthcoming novel QI (Broadman and Holman 2005). Currently living in Round Hill, VA, outside Washington.

Art Kent, 1981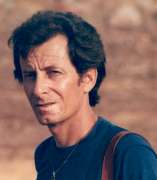 Gideon Berli, 1978-80
Gideon Berli was born 1938 in Transylvania. His first years were spent in constant migration in an attempt to escape persecution during World War Two. Arriving in Haifa in 1947, Gideon completed his high school and army service, then went back to Europe. In Germany he studied and worked as a freelancer for several German outlets including Quick magazine. He also provided material to a variety of newspapers such as "Yedioth Aharonot" and "Haolam-Haze" in Israel. He was sent back to Israel by Quick to cover the story of "The Six Day War" but lost the story due to being drafted. After the war Gideon worked for the Deutsche Presse Agentur (DPA) and twice served as the chairman of the Foreign Press Association. In Bonn in February 1982, Gideon was awarded the highest German Award -- Verdienstkreuz 1st Klasse -- by the German State President for his exceptional services towards forging German - Jewish friendship. In 1989 Gideon passed away at the age of 51 leaving his wife and three children.
Donald Neff, 1977
Steve Delaney, 1976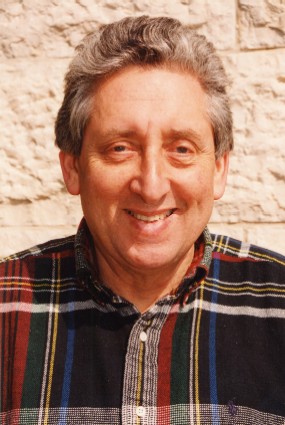 Eric Silver, 1975
Eric Silver was born in Leeds in 1935. After studying philosophy, politics and economics at Oxford and working in provincial journalism, he joined The Guardian in 1960. He served successively as copy editor, reporter, industrial correspondent and gossip columnist and covered sports at the weekend. In 1967 he came to Israel to cover the aftermath of the Six-Day War before being posted to Jerusalem as staff correspondent for The Guardian and The Observer in 1972. Over the next 11 years he covered the Yom Kippur War, two smaller wars in Lebanon and the Israeli-Egyptian peace negotiations. He was Guardian correspondent in India 1984-87, then returned to Jerusalem as a freelance, filing among others for The Independent, The Jewish Chronicle (London), The Jerusalem Report, Time, Maclean's Magazine (Toronto) and The Statesman (Calcutta). He is the author of a biography of Menachem Begin and of the award-winning "The Book of the Just: The Unsung Heroes Who Rescued Jews from Hitler". When he came back to the Middle East in 1987, a colleague told him the story was dying. Six months later the first intifada broke out. Eric worked non stop until he unexpectedly took ill early in 2008 and died two months later.
http://thejerusalemreport.wordpress.com/2012/04/09/eric-silver-gentleman-journalist/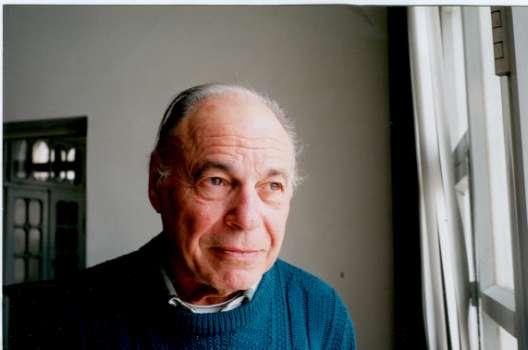 Marlin Levin, 1973-74
Marlin Levin arrived in Jerusalem in September, 1947, with his bride, Betty. Among the first in Palestine to have a university (Temple) degree in journalism, Marlin was hired by Gershon Agron as an editor for "The Palestine Post", later seved "The Jerusalem Post" as News Editor and Diplomatic Editor. He also served as Jerusalem correspondent for the United Press during the siege of Jerusalem and the 1948 war. In 1952, he was hired as Israel correspondent by the American Broadcasting Co., and in 1959-60 covered the Eichmann trial for ABC-TV and the London "Daily Mail, as well as TIME & LIFE. He founded the TIME-LIFE News Bureau in Jerusalem in 1958 and was employed by TIME-LIFE until his retirement in 1990. Between 1976 and 1980 he was a staffer in the TIME-LIFE Boston bureau. He was one of the founders of the FPA in Jerusalem, and served as Chairman in 1972-73. The Levins live in Jerusalem and have three children, none of them journalists.
Dan Bloom, 1971-72
Dan Bloom was appointed managed of the CBS News bureau in Tel Aviv in November 1970. He had previously served as producer at the CBS News bureau in London, then headed the CBS News bureaus Chicago (1965 - 1967) and in Saigon in 1967 - 1968). Dan became Managing Editor of CBS News in 1960 after having produced "The World Tonight" for two years (winning the Peabody Award in 1059), the "Big News" of 1957, 1958 and 1959 and such documentaries as "Blitzkrieg," "Fall of France," "Battle of Britain," and " "The Krushchev Tour." He joined CBS in 1955 as Senior Writer of News after having worked on the New York Herald Tribune for nine years, the last three of which he was Assistant City Editor. Born in New York City in 1924, he attended New York University before joining the Army Air Force in 1942 as a navigator . He served with the 10th Air Force in the China-Burma-India theatre. Dan Bloom retired from CBS News in September 1983 after serving three years as a producer in the Los Angeles bureau. In August 1985 Dan died. He was 61 years old.
Jay Bushinsky, 1968-71
Jay Bushinsky has served as a foreign correspondent based in Israel since 1966. He opened the Chicago Daily News' first continuous file in October of that year and in April, 1967, was engaged by Group-W, the Westinghouse Broadcasting Co., as its Tel Aviv bureau chief. In the ensuing years he covered the Six-Day War, War of Attrition, Yom Kippur War, Cyprus War, Iranian Revolution, Lebanon War and the Israeli aspect of the two Gulf Wars.
In 1968, he was elected chairman of the FPA and held that office for two additional years. Subsequently, he served as a member of successive FPA boards. When the Chicago Daily News ceased publication in February 1978, he was transferred immediately to the Chicago Sun-Times, its sister newspaper, and served as Middle East Bureau Chief and columnist until 1996. For 10 years, beginning in 1970, he served as a correspondent in Israel for the Christian Science Monitor and wrote for the Atlanta Constitution as well. In 1980, he founded CNN's Jerusalem bureau, filing the then-new network's first international report, immediately after it went on the air, June, 1980.
Jay is an alumnus of Columbia University's Graduate School of Journalism and has taught journalism at several of Israel's universities. Currently, he is the Infinity Broadcasting Co.'s Israel bureau chief, filing for WINS, New York, KYW, Philadelphia and various other stations. He also writes for the Toronto Sun and The Washington Times.
Arye Wallenstein, 1967- 68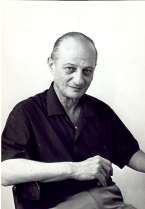 Eliav Simon, 1965 - 67
[1917 - 2001] began his radio career with CBS in September, 1956. The outgoing correspondent announced that he was returning to the United States because "nothing ever happens in Israel." A month later Britain and France invaded Suez and Israeli tanks rolled into Sinai.
From war to war, Elkins covered Israel, first for CBS, then for Newsweek, and for 17 sonorous years for BBC radio. He scooped the world with the story of Israel's destruction of the Arab air forces on the opening day of the 1967 Six-Day War. The BBC ran it (eventually), CBS hesitated. Elkins quit. If CBS didn't trust their correspondent, he didn't want the job.
Elkins was rare among BBC correspondents as a New Yorker who never mid-Atlanticised his accent. Rather, his American growler's voice and his epic, 1940s American radio style became his trade mark. He was a master story-teller, a reporter with attitude. Even in private conversation, he spoke in vivid, well-crafted sentences.
The Arab lobby campaigned against him. The BBC, they argued, should not employ a Jew and a Zionist to report the Arab-Israeli conflict. Elkins' answer was: "My reports are a matter of public record. If anyone can find a pattern of bias, let him say so." They never did, at least not to the satisfaction of the BBC, which stood by him until he reached retirement age in 1983.
Michael Elkins, 1963-65
Al Rosenfeld, 1961-63
Fabien Lacombe, 1959-61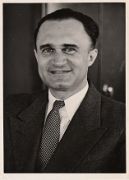 Dr. Francis Ofner, 1957-59
Diplomat, scholar, journalist: He was Axel Springer's man in Israel. Ofner was born in 1913 in the erstwhile Hungarian town of Ujvidék, which - as Novi Sad - is now the capital of the Serbian province Vojvodina. The lawyer, who had studied in Zagreb, Besançon and Lausanne, was - after his emigration to Palestine and thereafter in the newly founded State of Israel - diplomat, press correspondent, and even a university teacher. Always, however, Ofner's special affection belonged to journalism. In 1957, he founded the Foreign Press Association in Israel in 1957. As a kind of "roving reporter", but with intellectual depth, he reported from many countries in Europe, Africa, Asia and North America, until he settled down in Israel. Before becoming mainly the correspondent for the papers of the German Axel Springer publishing house, he worked for the Christian Science Monitor and the London Observer. From Die Welt, see full article in German : http://www.welt.de/data/2003/07/18/136558.html

Francis Ofner passed away in 2011 in Tel Aviv.